Patricia
About Patricia
Patricia Bratianu, RN, PhD, RH (AHG), is a nurse with 40 years of experience in an array of inpatient and outpatient settings.
During those years Patricia came to realize that conventional healthcare was not meeting the needs of all patients. She became an herbalist and obtained a PhD in natural health. This affords her the opportunity to provide balanced, well-rounded health care options to her clients.
Patricia is a professional member of the American Herbalists Guild, having passed the stringent peer-reviewed process to become a registered herbalist.
She believes no one health care system has all the answers. She uses philosophies and modalities encompassing cutting edge sciences and ancient healing traditions to create individualized programs for clients. Patricia educates and empowers clients, assisting them in choosing health care options that work for them.
Patricia works with people of all ages who have a variety of health concerns. She writes and teaches about health and herbs.
Patricia's
Work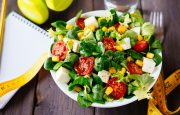 Managing AFib and losing weight are important to keep your cardiovascular system healthy so you don't develop potential life-threatening complications.