Subscribe to our Newsletter
We are building our AFIB community.
Sign up to receive updates.
Subscribe with Facebook
OR
What were the steps leading up to your diagnosis?
I went into AFib for the first time at work. I called 911 and was off to ER. I had a conversion and awoke into sinus rhythm.
I saw a cardiologist and wore a two-week halter monitor. My results were that I was in AFib on and off. I'm not sure if I ever knew it.
I was put on Eliquis and Metropolol to help manage my condition. I also experienced syncope and later changed to Propafenone. I'm still short of breath and deal with extreme fatigue, and I don't know if it's medication related or not. I've been in sinus rhythm as far as I know.
What lifestyle changes have you needed to make?
I don't walk very far by myself and I don't kayak by myself anymore either. I stay home more often. I'm tired all the time, I'm not myself anymore, and every little heart blip causes me anxiety.
Every little heart blip causes me anxiety.
What's your advice to someone else living with AFib?
Try to stay active and take naps as needed.
What accomplishment are you proud of?
I became a registered nurse at 40 years old. I had a life-threatening disease in my twenties and after surgery, I went back to college to complete my degree.
Who has been there for you? How?
I live alone. The paramedics and medical staff has been there for me many times.
Is there anything else we should know?
I was sick as a young adult. I'm disappointed I got AFib in my sixties, but I'm doing the best I can.
About Mary Cooper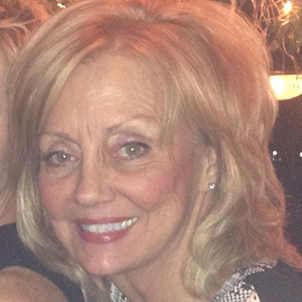 I'm 63 years old. I work as a full-time home care nurse. Fatigue and syncope bother me the most. I'm trying to hang in there and doing my best every day.
---
Up Next