Latest News Content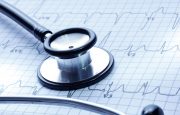 A new app has been developed to detect atrial fibrillation quickly and effectively, which has the potential of lowering the risk of stroke in AFib patients.
Atrial fibrillation clinical trials are tests that researchers conduct to evaluate the safety and effectiveness of treatments for AFib and other conditions.
Many wonder: is atrial fibrillation hereditary? Scientists believe there is a genetic component and more studies are confirming this hypothesis.